The Size
Rugs are quickly becoming an imperative part of decision making when it comes to the decor in our homes. A new rug can completely transform a room or space, but knowing what rug to choose can be tricky, especially with such a wide variety available. 
We want you to get the most out of your rug. So, we've created a buying guide which we hope will help you find the right rug for your space.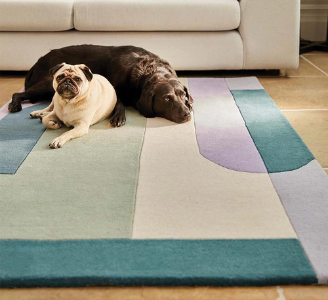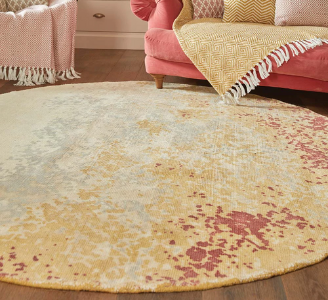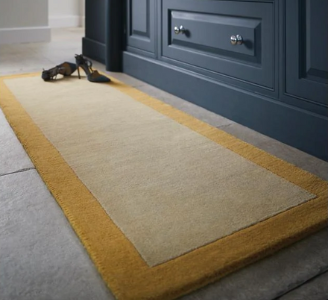 The perfect-sized rug can make all the difference to a room. However, if it's the wrong size, it can have the opposite effect.
If a rug is too big, it can be overwhelming, and if a rug is too small, it can look like an afterthought.
Like Goldilocks, we aim to find the sweet spot in the middle - not too small, not too big but just right.
So, before choosing a rug, we would recommend measuring your room and furniture beforehand - using masking tape to show where the rug will go.
Below are our standard rug sizes, but if you can't find the perfect rug size for your home, don't worry. We're able to make bespoke sizes to suit your requirements.
Small - 80x150cm
Medium - 120x170cm
Large - 160x230cm
Extra Large - 200x290cm
Runners - 67x200cm
Round - sizes vary