The Material
Rugs are quickly becoming an imperative part of decision making when it comes to the decor in our homes. A new rug can completely transform a room or space, but knowing what rug to choose can be tricky, especially with such a wide variety available. 
We want you to get the most out of your rug. So, we've created a buying guide which we hope will help you find the right rug for your space. 
The rug material you choose all depends on its purpose.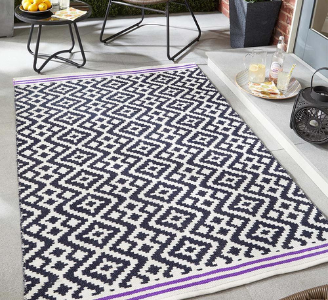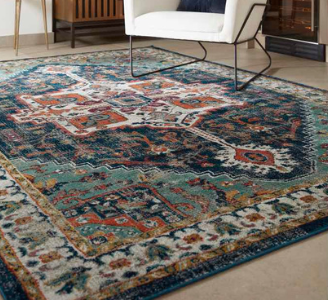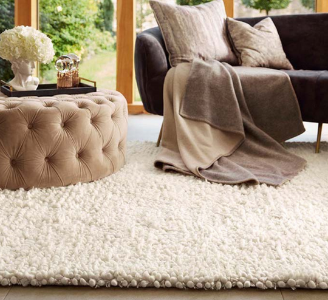 Jute:
Jute rugs are environmentally-friendly and hand braided from natural, plant made fibres. The natural and trendy rugs will complement any contemporary interior.
Man-made fibre:
Man-made rugs use synthetic materials such as polypropylene and polyester, and are an affordable alternative to more indulgent materials, without compromising on the quality.
Recycled PET:
Recycled PET rugs are manufactured from 100% plastic bottles, so are perfect if you're environmentally conscious. Despite being made from recycled plastic, they are as soft as wool underfoot.
Sheepskin:
Sheepskin rugs offer a touch of luxury to any room, and the high, fluffy pile is perfect for adding warmth to your home. Our sheepskin rugs are finished using the finest 100% natural New Zealand long haired wool.
Viscose:
Viscose is commonly referred to as art silk, and is known for its velvety smooth, silk-like qualities. The shiny, sleek appearance and soft, sensual underfoot is ideal for a contemporary style.
Wool:
Wool rugs are durable and have a lovely soft pile. Each rug is hand tufted using the finest pure wool by expert rug makers, giving you both quality and style with a range of intricate patterns.
Wool mix:
Our wool mix rugs are blended with viscose and are the ideal solution for anyone who wants the quality of a wool rug at a more affordable price.